Field Notes
January - April 2022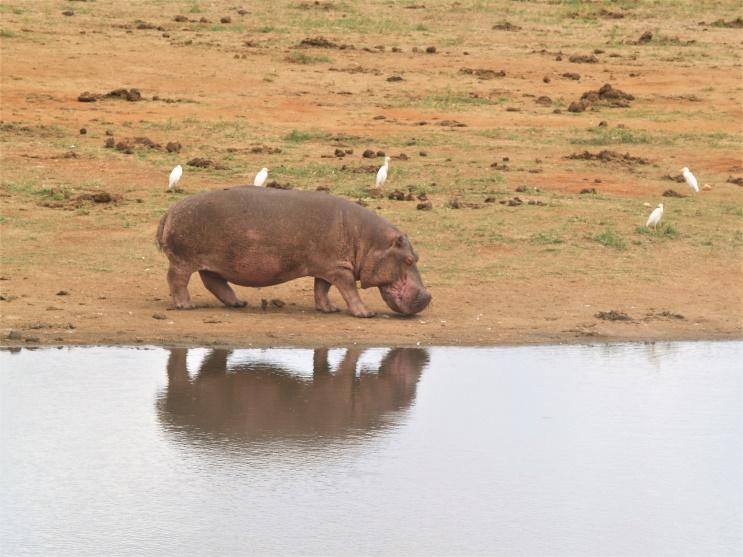 It was hot and humid with several storms between January and April. Most of the vegetation in the bull area was green and waterholes had drinking water. After a storm in February hundreds of white butterflies were in the bull area.
Giraffe aggregated in the southern bull area. One groups of 19 individuals were following a group of 22 bulls east through a valley.
Carmine Bee-eaters, Eurasian Rollers, Barn Swallows and Harriers were in the bull area between January and March. At one waterhole, I found three young Great White Pelicans. Pelicans are sighted in Tsavo East but these sightings are rare.
Bulls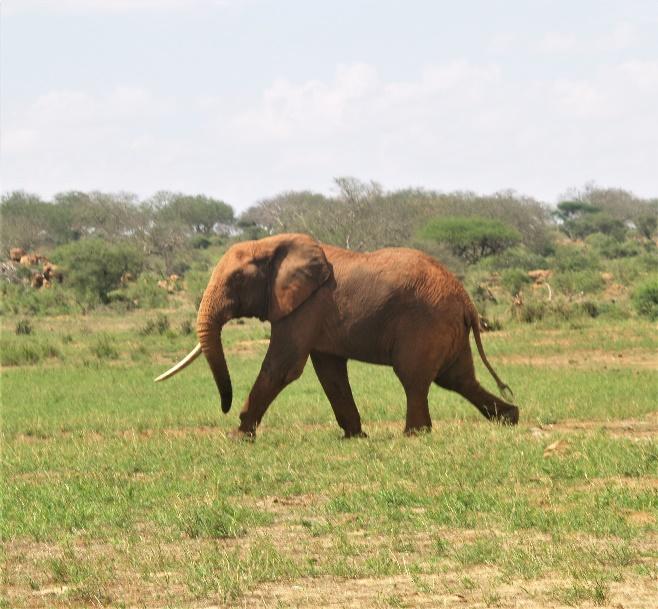 Bull groups were dispersed in the southern region of the bull area between January and March. Then in April many moved to Voi River west area: Swift, Third, Crux, Sunray, Oort and Wishbone, where many families aggregated.
In January, Oort was with four other bulls feeding in the bull area. He pulled down a large Delonix branch and a younger bull moved toward him. Typically, bulls share a branch, but this time Oort dragged the branch away from the younger bull into the thick bush.
Sword (photo right) was first photographed and named in 2011 with two bulls along Voi Riverine central. Most often he is with bulls or families and rarely alone. His range is typically in the eastern area but in March he was in the southwest with four bulls.
Families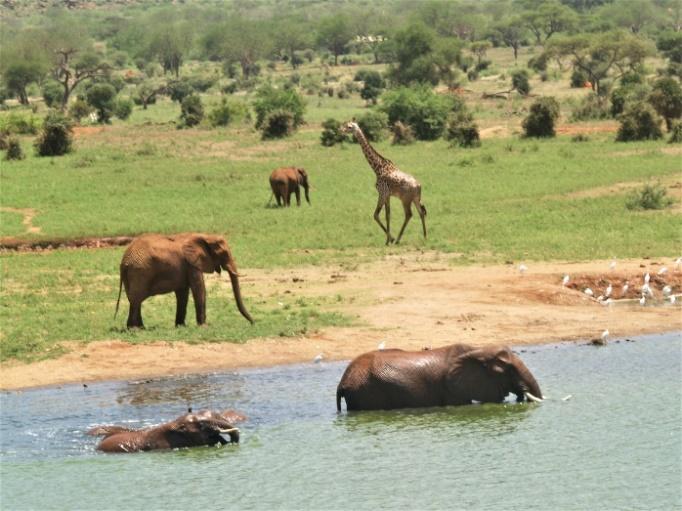 Families were in the southern bull area in large aggregation between January and March, before moving to the Voi Riverine area in April: Batik, Nola, Nutmeg, Savanna and Summer. Most of the aggregation had one or two large bulls (40 years old) with them.
Lavender and her offspring Lila (tail stub) were first photographed and named in 2019. They spend most of their time along Voi Riverine. In April, I found them swimming in a waterhole in their western range (photo left).
Many new females and their offspring were photographed in March and April. Several had a broken ear, twisted tail and some with very short tusks. I've never seen these females and with these distinct features suggests they are new to the area.